Worst birthday gift of all time
A new thread on the anonymous Whisper app has folks revealing the worst birthday gifts they've ever gotten from their significant other. One person got chocolate, even though they were allergic, while another got a stolen phone case. Another guy gave his gal a rock with a smiley face drawn on it, while one unlucky man got a birthday cake with a break up note.
Birthdays are pretty important to most people, and though we may not expect loads of gifts as we get older, we do usually expect to get something from someone we care about. Most folks hope their partner knows them well enough to get them a gift that has real meaning...or is at least wanted, but there's no doubt a lot of us have been left disappointed by the things we get.
Some of these are so awful, we wouldn't be surprised if the relationship ended after the birthday.
Some examples:
"My husband promised me a gift for my birthday. He went out and bought himself the new Grand Theft Auto game."
"My boyfriend gave me a plant for my 18th birthday. A houseplant. I thanked him and broke up with him in the same phone call."
"Last year my birthday present from my husband was a $2 body wash kit from Walmart. Hopefully he does better this year."
"For my birthday my boyfriend gave me his hoodie. Then he asked for it back the next day."
"My boyfriend took me to Six Flags for my birthday last year. I hate roller coasters but I tried to be a good sport. Ended up throwing up on him."
"My husband bought me a gym membership for my birthday this year. I'm a little hurt."
Source: Whisper
What's the worst gift that special someone gave you for your birthday?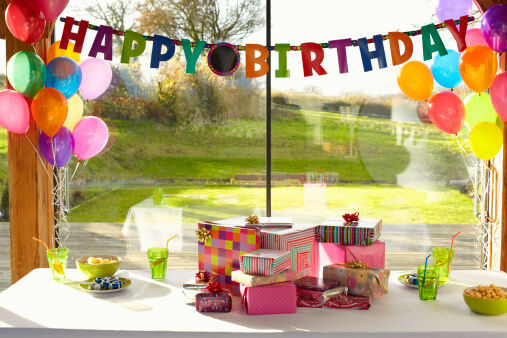 Big 95 Morning Show
Want to know more about Big 95 Morning Show? Get their official bio, social pages and articles on Big 95!
Read more