BIG Music News: John Lennon, John Mellencamp
JOHN LENNON: Album set to bring $1.5 million
This is likely one of the most disturbing artifacts in rock 'n roll history. Autograph dealer Moments in Time has just announced the sale of the copy of John Lennon's Double Fantasy album that he signed for Mark David Chapman.
It can be yours for $1.5 million. Following the most infamous shooting in rock history outside the Dakota building on December 8, 1980, a building superintendent found Chapman's copy of the album in a flower container outside of the building.
The record was actually used as evidence against Chapman and later returned to the superintendent by the D.A. after it was no longer needed. According to Moments in Time, the man apparently "wrestled for 19 years before coming to the decision to sell the album." He did sell it in 1999 for $150,000.
The album was sold again in 2010 for $850,000. The album cover features Lennon's signature, Chapman's forensically enhanced fingerprints, and a police evidence marker. Chapman is serving 20 years to life for second-degree murder and has been denied parole nine times. (Fox News) JOHN MELLENCAMP: Son is in trouble with the law
John Mellencamp's son is in trouble with the law again.
22-year old Speck Mellencamp, who, as his father told us in April, likes to fight, did just that again early Sunday morning in Bloomington, Indiana.
He suffered a cut above his left eye in the altercation and his troubles went from bad to worse when he acted "very belligerent and uncooperative" when medics and police tried to help him and convince him to go home. As a result, he now faces misdemeanor charges of public intoxication and resisting law enforcement.
His older brothers, 23-year-old Hud, was also roughed up in the fight, but ran off when the cops came.
Speck was released from jail on Sunday night and a pretrial conference is scheduled for September 6th.
The brothers, Mellencamp's sons with his third ex-wife Elaine, had run-ins with the law in 2013 and '14.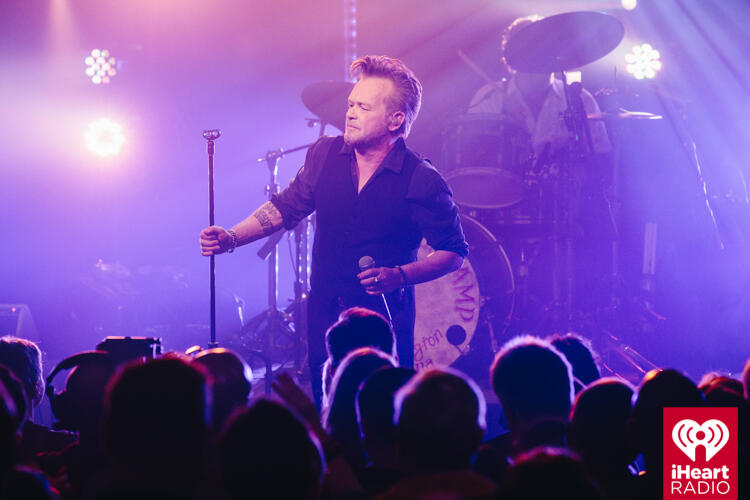 Photo: Katherine Tyler for iHeartRadio" />

Big 95 Morning Show
Want to know more about Big 95 Morning Show? Get their official bio, social pages and articles on Big 95!
Read more