Big 95 Music News: John Mellencamp, Carly Simon
JOHN MELLENCAMP: Among several nominated for the Songwriters Hall of Fame
John Mellencamp, Alice Cooper and Mariah Carey top the list of the 2018 nominees for the Songwriters Hall of Fame. They're joined by fellow recording legends Chrissie Hynde, The Isley Brothers, Alan Jackson and Kool and the Gang.
The online shrine, which maintains separate categories for writer/performers and non-performers, also gives nods to tunesmiths Mike Chapman (who penned Huey Lewis' "Heart and Soul," Toni Basil's "Mickey" and Pat Benatar's "Love is a Battlefield"), Allee Willis ("September" and "Boogie Wonderland" by Earth, Wind & Fireand "Neutron Dance" from The Pointer Sisters) and Motown's William "Mickey" Stevenson (composer of "Dancing in the Street," "Stubborn Kind of Fellow" and "Devil With a Blue Dress").
Another of the writer nominees, Denny Randell, who teamed with Sandy Linzer on songs for The Four Seasons, Toys and Monkees -- as well as the '70s dance classic "Native New Yorker." He says he "appreciates" how the Songwriters Hall offers separate nominations for writers, as opposed to writer-performers. "After all, some of the most respected writers aren't singers."
Balloting is open to all members of the Hall (the public can join for $25) and runs through December 17th. The five winners -- two writer/performers and three who are primarily writers -- will be announced this winter, with the 2018 inductions set for New York in June. (ET Canada)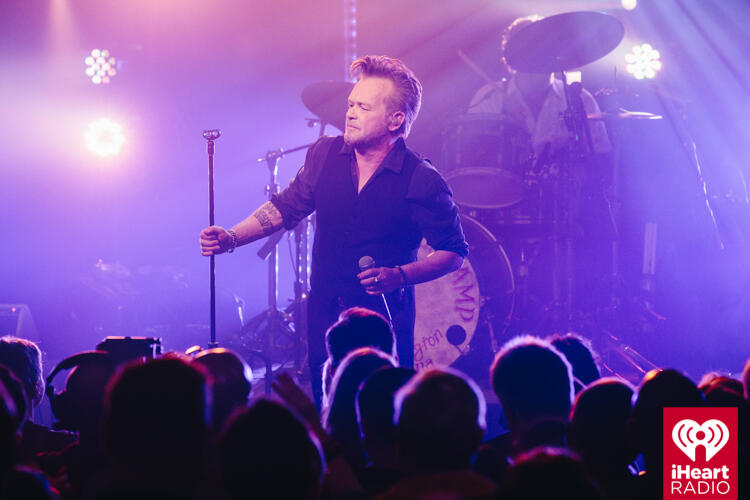 Photo: Katherine Tyler for iHeartRadio"
CARLY SIMON: Her longtime guitarist thinks she's done with music
Carly Simon's long-time guitarist is quite sure she'll never tour again -- and probably won't record another album. Jimmy Ryan, who worked with the "You're So Vain" icon for than 20 years, keeps in touch with her via email. He says she's moved onto other interests:
"Honestly, I think you hit a point where you've 'done it.' She's an author, too. She writes books -- she writes good books. And I highly recommend her autobiography Boys in the Trees. It tells you, it gives you a lot of insight into how she is, why she is... and all that. We're in touch. We email. But I don't think she's going to tour, I don't think she ever wanted to tour."
Carly, Jimmy and the rest of her recording team appear on the BBC documentary on the making of her classic album No Secrets. Jimmy Ryan talked about the recent BBC documentary on Carly's album No Secrets:
"We just did for BBC, a documentary on the album No Secrets, that 'You're So Vain,' was on. Everyone who participated in that album did on-camera interviews. I live in Iowa now and the BBC sent a crew over to my house and videoed it. It's a wonderful thing, I think it's available on the Internet now. Each of the songs, I sat there, and they said, 'How did you come up with that guitar part?' And we played the song in the background. I sat there with the guitar on camera and showed, you know, what the part was, how we did. Like the solo for 'You're So Vain,' and that sorta thing."
These days Ryan -- who also worked with Cat Stevens, Elton John and Jim Croce -- plays in the alumni band The Hit Men. His partners include Lee Shapiro from the '70s version of The Four Seasons, as well as others who've worked with Cheap Trick, Paula Abdul, Alan Parsons, Dave Mason and The Turtles. Big 95 Morning Show
Want to know more about Big 95 Morning Show? Get their official bio, social pages and articles on Big 95!
Read more