Celebrities are reacting to Donald Trump slamming Nordstrom in support of his daughter Ivanka Trump. Nordstrom recently announced it will no longer carry the Ivanka Trump Collection, putting the blame on the line's alleged poor performance. Others, however, have suggested that the company broke ties over Trump's controversial presidency. Now the president himself is firing back. "My daughter Ivanka has been treated so unfairly by @Nordstrom. She is a great person – always pushing me to do the right thing! Terrible!" he tweeted Wednesday morning.
But it seems his attack backfired. Nordstrom's stock rose following his combative tweet and an army of celebrities dropped a huge chunk of change in support of Nordstrom's decision.
Meanwhile, Tyra Banks and Jessica Alba both had their brands, Tyra Beauty and The Honest Company, respectively, featured on the Trump-produced show, The New Celebrity Apprentice this season. But both have since released statements saying they won't sponsor or work with the show again.
CHECK IT OUT
Full Story: People
See Reaction From Hollywood Stars: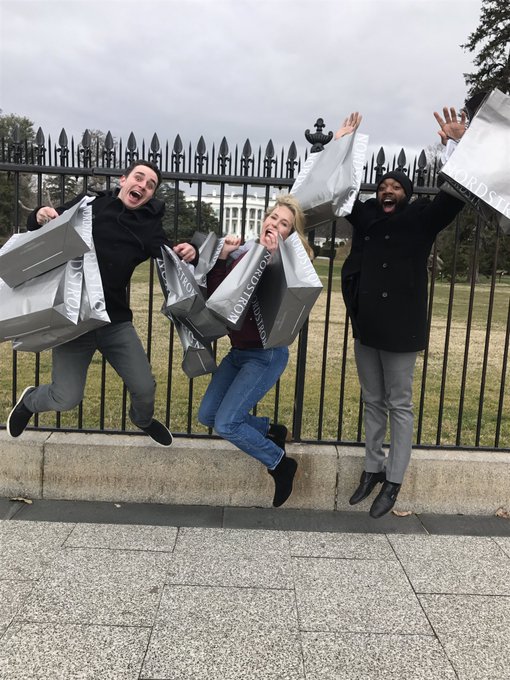 Follow

Chelsea Handler

✔

@chelseahandler

A Gay, a Muslim, and a Jew hit Nordstrom and then hit @WhiteHouse to give the finger to @realDonaldTrump.

12:18 PM - 9 Feb 2017